Mentor of the Year Award
The first WDS Mentor of the Year award was given to Frances J. Storrs, MD, who had previously returned her honorarium to the WDS for the Rose Hirschler Award in 1991, to establish a Mentorship Program. Since 1993, the Mentorship Program has funded more than 700 women and men early in their professional careers, to spend one-on-one time with an established mentor of specific expertise.
Nominations are accepted from WDS Members, and will be reviewed by the Mentorship Committee & the Annual Awards Committee.
Submit nominations to wds@womensderm.org with the nominee's name, and letter(s) of recommendation. Be sure to include his/her contributions to WDS within your letter.
Past Recipients
2023 - Ashley Wysong, MD MS
2022 - Kimberly J. Butterwick, MD
2021 - Jennifer N. Choi, MD
2020 - Susan Taylor, MD
2019 - Valerie D. Callender, MD
2018 - Maria K. Hordinsky, MD
2017 - Amit G. Pandya, MD
2016 - Alexa Boer Kimball, MD, MPH
2015 - Lisa A. Garner, MD
2014 - Mary P. Lupo, MD
2013 - Dedee F. Murrell, MD
2012 - William D. James, MD
2011 - Pearl E. Grimes, MD
2010 - Mary Maloney, MD
2009 - Tina S. Alster, MD
2008 - Jean Bolognia, MD
2007 - Libby Edwards, MD
2006 - Amy Paller, MD
2005 - Ilona J. Frieden, MD
2004 - Vera H. Price, MD
2003 - Frances J Storrs, MD
2023 Award Recipient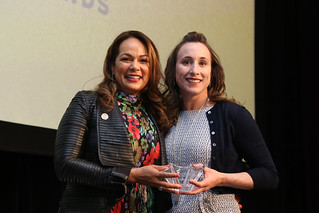 Ashley Wysong, MD MS