Wilma Bergfeld, MD Visionary & Leadership Award
The Wilma Bergfeld, MD Visionary and Leadership Award was created in 2000 at the 25th Anniversary celebration of the WDS, to recognize dermatologists of national prominence who have been trailblazers for women in some aspect of our specialty.
Nominations are accepted from WDS Members, and will be reviewed by the WDS Annual Awards Committee.
Submit nominations to wds@womensderm.org with the nominee's name, and letter(s) of recommendation. Be sure to include his/her contributions to WDS within your letter.
Past Recipients
2023 - Susan Weinkle, MD
2022 - Karen E. Edison, MD
2018 - Amy Paller, MS, MD
2016 - Elizabeth McBurney, MD
2011 - Lynn A. Drake, MD
2006 - Antoinette F. Hood, MD
2002 - June K. Robinson, MD
2000 - Wilma F. Bergfeld, MD
2023 Award Recipient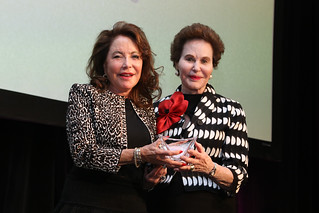 Susan Weinkle, MD