Councils
All WDS councils and committees play a significant role in the continued growth and success of the Women's Dermatologic Society. Each is an invaluable asset to WDS because they provide a unique perspective and approach to ensuring WDS's mission and vision is the core factor behind all initiatives and programs.
Click the committee links below the diagram to view the individual mission statements and committee rosters.
If you are interested in volunteering for a WDS Committee, please fill out the Committee Interest Form by October 31. Committee appointments are made by the incoming WDS President in January. Committee Appointments begin following the Annual Meeting.
2019-2020 Councils
International Journal of Women's Dermatology (IJWD)
Interested in Joining a Committee?
Getting involved with WDS is easy. All WDS councils and committees meet virtually by conference call a few times a year (some committees are monthly) and face-to-face at the Annual Meeting in the WDS Center. Complete the Committee Participation Interest Form below to show your interest in joining any of the committees
Board & Committee Member Candidate Selection Criteria
Board & Committee Member Candidate Agreement Form
Committee appointments for 2019-2020 have all been assigned. Please fill out a Committee Participation Interest Form, and we will hold your information for the 2020-2021 assignments.
Committee Participation Interest Form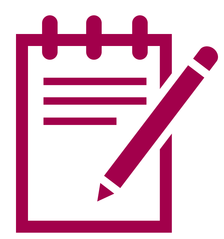 Volunteer Now