2018 Annual Meeting Events
Networking Reception Recap
The WDS Annual Meeting & Luncheon Events kicked off on Friday, February 16, 2018 in sunny San Diego, California with the Networking Reception at the US Grant Hotel. Attendees got the chance to catch up with old friends and meet new friends enjoying cocktails and hors d'oeuvres.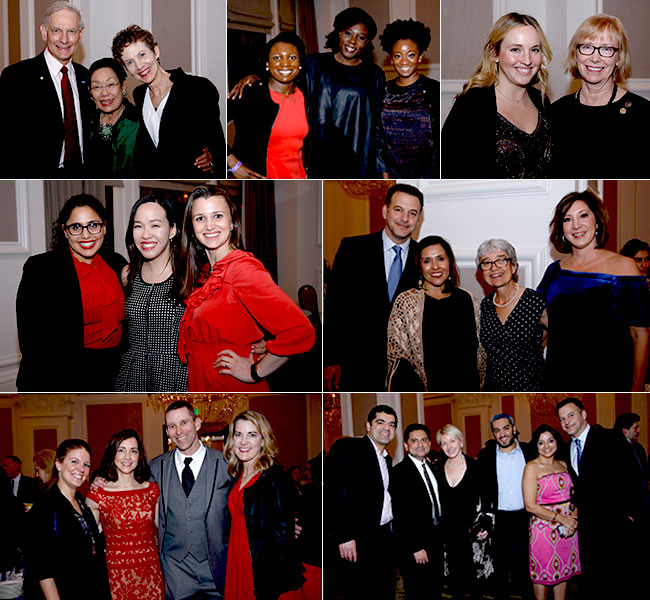 45th Annual Meeting & Luncheon Recap
WDS Members, sponsors, and guests gathered on Sunday afternoon for the WDS's signature event, the Annual Meeting & Luncheon. Dr. Mary Maloney, WDS President 2017-2018, welcomed everyone and Dr. Wynnis Tom presented the charity Girls Inc. of San Diego with a $2,500 donation on behalf of the WDS. An additional $830 was collected onsite by attendees bringing WDS's total donation to $3,330 to help send 13 girls to the Girls Inc. of San Diego programs. The election of the new officers and directors was voted on, the bylaws were passed, and we recognized the retiring officers and directors who have served on the Board of Directors over the past four years.
The Annual Awards were presented and the following individuals were recognized: Pearl E. Grimes, MD (Legacy Award), Jane M. Grant-Kels, MD (Rose Hirschler Award), Amy Paller, MS, MD (Wilma Bergfeld, MD Visionary & Leadership Award), David M. Pariser, MD (Walter B. Shelley, MD Leadership Award), Maria K. Hordinsky, MD (Mentor of the Year Award), Wendi Wohltmann, MD (Volunteer of the Year Award), and Elizabeth I. McBurney, MD (President's Award). Congratulations to all!
Guest speaker Michelle M. Camacho, PhD, Professor and Faculty Administrator at the University of San Diego joined us. She spoke about resilient happiness and expanding toward your greatest potential. She offered her insight on re-learning to lead all parts of your life by taking risks, building a resilient spirit and expanding a personal capacity for happiness.
Dr. Pearl Grimes took the stage to thank Dr. Maloney for her hard work over the past year, and adjourned the meeting as the new 2018-2019 WDS President!