South African Chapter of the Women's Dermatologic Society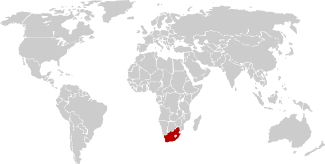 The 1900 saw Dr. EJ Schultz and Dr Margaret Bayles graduate as the first white female dermatologists. Dr. Jamila Aboobaker and Dr. Zubie Hamed were the first Indian dermatologists, Dr. Pholile Mpofu and Dr. Ncoza Dlova as the first African dermatologists, and Dr. Pat Lawrence and Dr. Antoinette Chateau as the first coloured dermatologist. Fast forward, roughly two decades later, South Africa now boasts about 110 (52%) female dermatologists out of 210 in the public and private sector to date. Most of these women have been, and continue to be, pioneers in many faculties either as head(s) of departments, head(s) of local dermatology societies, head(s) of Dermatology College or leaders in groundbreaking research. Daily, they contribute towards the training of upcoming dermatologists, professors, mothers and outstanding members of the society.
The Dermatology Society of South Africa has nine dermatologists with PhD's and all of them are female; Prof. EJ Schulz, Prof. Norma Saxe, Prof. Anisa Mosam, Prof. Nonhlanhla Khumalo, Dr. Margaret Bayles, Prof. Gail Todd, Prof. Ncoza Dlova, Prof. Jamila Aboobaker, Prof. Nonhlanhla Khumalo and Dr. Carol Hlela.
The President of the DSSA is Dr. Dagmar Whittaker and she has been the president for the past few years.
During 2015 SA Dermatology College exams, two female dermatologist were awarded the Janssen Foundation Research Award for their sterling performance in the exams; Dr. S Sibisi and Dr. M Morrison. It was fitting that in August 2015, as the country celebrated its National Women's Month, the dermatology community would launch the African Women's Dermatologic Society (AWDS) a subsidiary of the International Women's Dermatologic Society (WDS).
Prof. Ncoza Dlova and Dr. Dagmar Whittaker were instrumental in bringing together several female dermatologists from across the country for a "Team building and strategic meeting" in Cape Town in August 2015 to discuss the formation of the new society. Together, they raised funds and organized the very first meeting which was kindly hosted by Dr Dagmar Whittaker at her residence in Cape Town.
The society aims to support and develop leadership, scholarship, and inoculate social responsibility:
Leadership: Initiating leadership forums for the nurturing of young dermatologists and creating mentorship programmes for future leaders

Scholarship: To encourage research and collaboration focusing on, but not restricted to, African skin conditions by:
Establishing international exchange programs
Setting up of public–private partnerships
Social responsibility:
Spearheading consumer education programs viz skin lighteners, hair loss; skin cancer, aesthetic treatments, etc.
Education of primary health care practitioners
Establishing support groups
Acknowledgements
We would like to thank L'Oréal, Galderma , Astellas, Biersdorf, and Allergan for their invaluable contribution to the launch of WDS Africa.
Prof. A Mosam for her contribution as a treasurer, Drs. S Kannenberg , Dr. Izolda Heydenrych , Dr. Sian Hartshone, Dr. D Whittakerand Prof. NC Dlova for assisting with fund raising.

Dr. Nokubonga Khoza for compiling this write up and for her sterling contribution as the Secretary for African Women's Dermatologic Society.